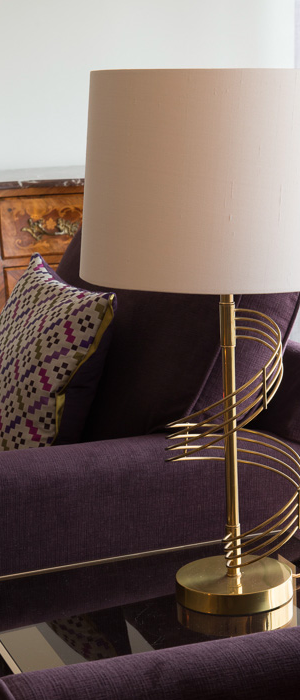 What our clients say about us…
Michaela's help in the redesigning of our flat has been invaluable. She oversaw the entire transformation with efficiency and thoughtfulness, along with a great deal of patience.We discussed the details of the furnishings and fabrics in detail, and with her knowledge of design and her tireless sourcing of samples for us to choose, the result is that we now have a delightful and very pleasing home. Thank you so much Michaela.
Moira Sloss
,
St James, SW1
Having called on Michaela Best for two major projects in my flat I can confirm that not only does she have a wonderful eye for design and detail ­– but she is someone who will see every aspect of the project through to completion as planned.
Anthony Linick
,
Morshead Road, W9
" I can highly recommend Michaela Best for the interior design and delivery services she provides at W9design. I was delighted with the results of two separate projects at our house in Maida Vale, and would not hesitate to employ her again. She combines a very natural creative flair and eye, with detailed project management skills - and the whole process for me was stress free. Thank you Michaela!"
Suzanne Atkinson
,
Maida Vale