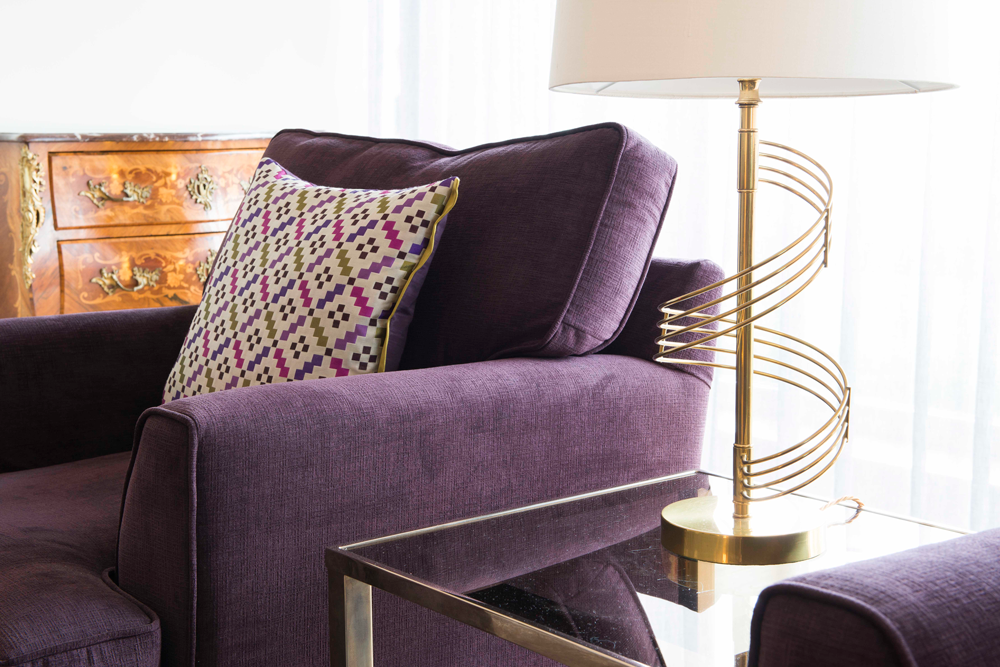 St James Place SW1
Complete refurbishment of a 1960s two storey apartment in a conservation area.
The brief was to design a serene & elegant interior in keeping with the building's architecture. Sited in a conservation area, this also involved liaising with the local planning department, as we replaced the original 1960s windows with FENSA specified sliding panels that now span the 9metre width of the building, giving unparalleled views of Green Park. The apartment was completed in 6 months and involved a complete strip out & installation of 4 bedrooms, 3 bathrooms, cloakroom, kitchen/diner & magnificent reception room. New plumbing, new electrics & lighting (including automated blind & curtain systems), new flooring & carpets, this was a turnkey project where we purchased everything, including furniture & soft furnishings. The client saved £25,000 in trade prices.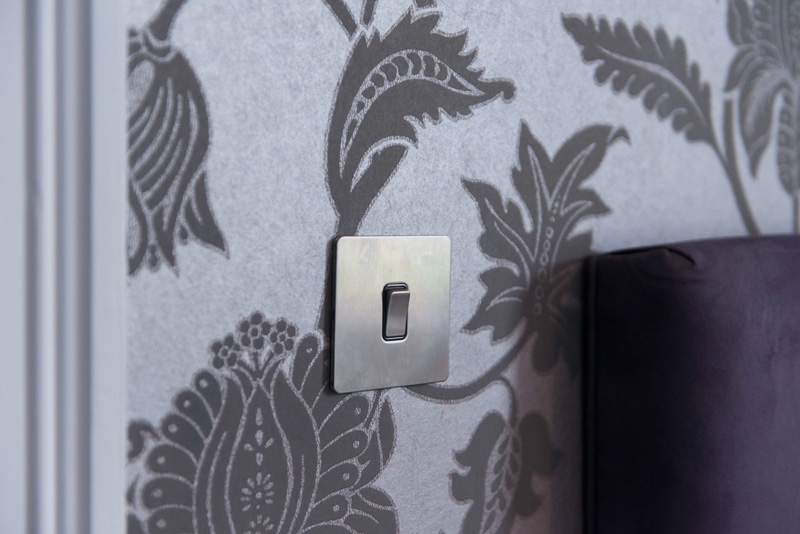 Morshead Road W9
Refurbishment of a 3 bedroom Victorian mansion flat, including the creation of an ensuite to the master bedroom, redesign of the family bathroom & decoration throughout.
This client has collected many lovely pieces of furniture, artwork & artifacts over many years, to which we had to be sympathetic in our scheme. An underused triangular-shaped cupboard was transformed into an ensuite and new storage (with greater cubic meterage) was built in the master bedroom. The modest family bathroom was redesigned to allow for a bath with a separate shower, using a frameless screen so as not to visually impose on the space.
A palette of greys, including a rich grey wool carpet running throughout the flat, lead you seamlessly through the home. Purple, turquoise and burnt orange provide the regular accent colours and were chosen from the owner's artwork and personal pieces.
Elgin Avenue W9
Complete refurbishment of a 5 bedroom Victorian house, which included reincorporating the basement into the main house & extending into the side return. The front coal storage arches were demolished to make way for a sixth bedroom & adjoining shower room.
This project required substantial structural work involving all the relevant professionals and planning permissions. This family already had many pieces of furniture & artwork that needed including in the scheme, so the aim was to create a backdrop that would tie the look together. We had the opportunity to examine storage & add more! The old kitchen became an office with lovely garden views and the basement could then be transformed into an open plan space for a family TV room, dining room & fabulous Roundhouse kitchen, opening directly onto the garden. At the front of the house we created another bedroom with adjoining shower room, which the cycle-enthusiast owner uses as a dedicated training & bike storage space.
Nasmyth Street W6
Refurbishment of a family bathroom.
This was a wonderful little project which involved the redesign of a quirky triangular-shaped family bathroom…it was also diminuative at just 1.8m at its widest! This client has very young children and needed to be able to bath them without a bath screen in the way, but wanted to retain a shower. We devised a solution where the shower screen folds back against the bath end wall, behind which, neatly housed in an alcove, are the shower & pole. We sited the WC closer to the bath for convenient seating to supervise the children, instead of having to bend over the side of the bath.
Whilst this bathroom had to retain an adult feel for guests, we installed a blue LED strip at the base of the bath providing a bit of warmth & fun for the children.
Oakington Road W9
Conversion of the basement level of a 5 bedroom house into a wonderful open-plan family space.
The build was precipitated by water seeping up through the concrete sub-floor, which needed investigating urgently. The flooring was pulled up & all partition walls were dismantled. As the source of the leak was not certain, it was necessary to remove the screed floor across the basement level. New insulation and waterproof membrane was laid before replacing all heating, water & gas pipes. New joinery, flooring & a refurbished downstairs cloakroom prepared this house for new tenants and was completed in only 4 weeks.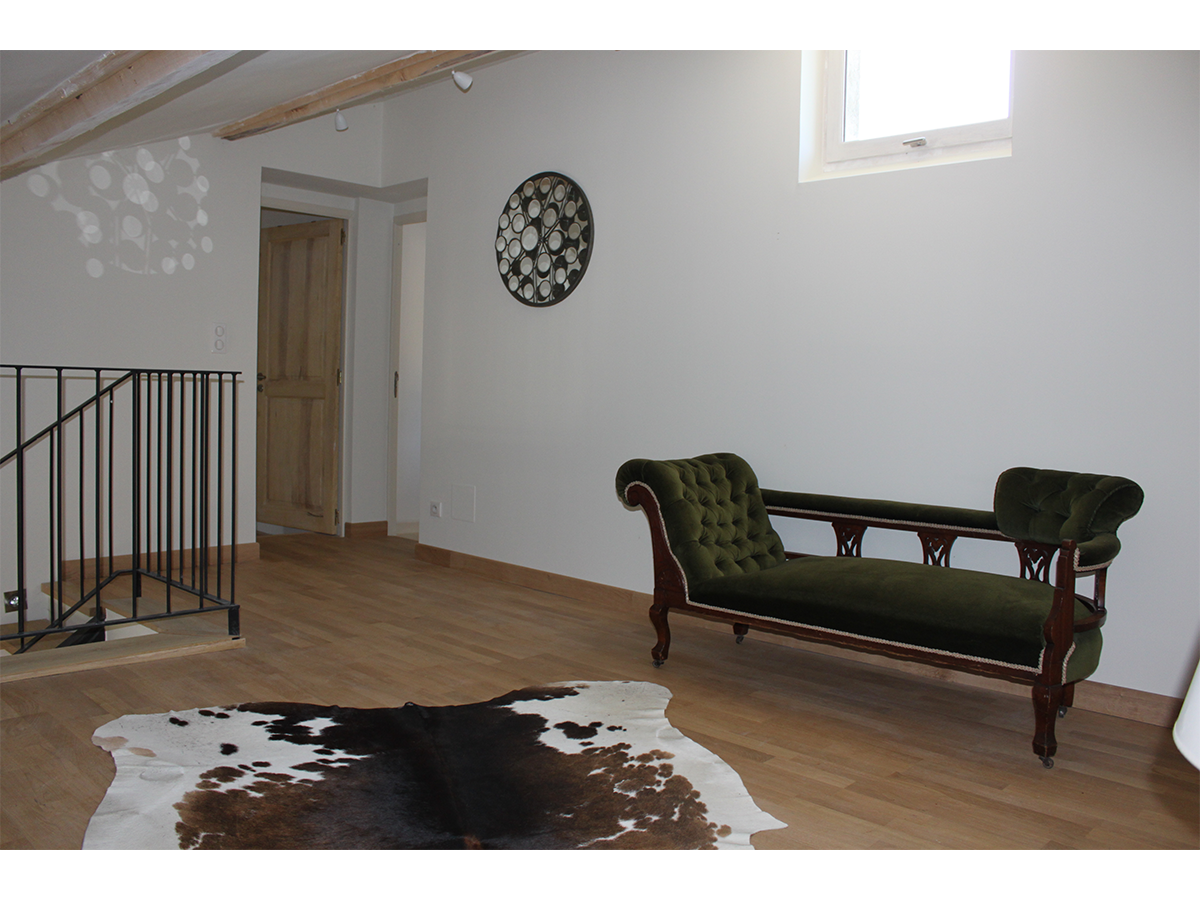 St Vincent France
Complete refurbishment of a humble farm dwelling and the conversion & annexing of livestock housing into habitable rooms to create a 5 bedroom house. Installation of a swimming pool.
This project was designed & managed by ourselves, but required employing a local architect to submit the planning permissions…particularly tricky as this property is overlooked by a Historical Monument. Independent trades installed new plumbing (including new septic tank), new electrics & lighting, custom-made staircases, new chimney for the woodburning stove and new extended terrace. A salt water pool with beautiful local stone surround was installed. Stone dwarf walls create privacy and the extensive planting, including cypress trees, will mature into low maintenance grounds. The budget to furnish was very tight, so we sourced from auctions, Ikea, charity shops, sale items and supermarkets! What resulted is now a calm, comfortable unified space that is perfect for all seasons.